What readers are saying about the Barrington Series
"Absolutely loved every part of this story. I didn't want it to end."
"Wow! Just wow! I've decided I want to move to Barrington. Another spectacular book, I could not put it down!"
"I wish I could rate it more than 5 stars! Another brilliant read."
"I cannot get enough of this series!"
"My husband knows whenever I pick up one of @susanmackieauthor books that he's in charge of the cooking and wine pouring as I just can't put her books down."
Barrington Bee Whisperer Pack with Honeyed Lips balm (Limited Time)
Regular price
$36.00 USD
Sale price
$29.00 USD
Unit price
per
Sale
Sold out
Share
View full details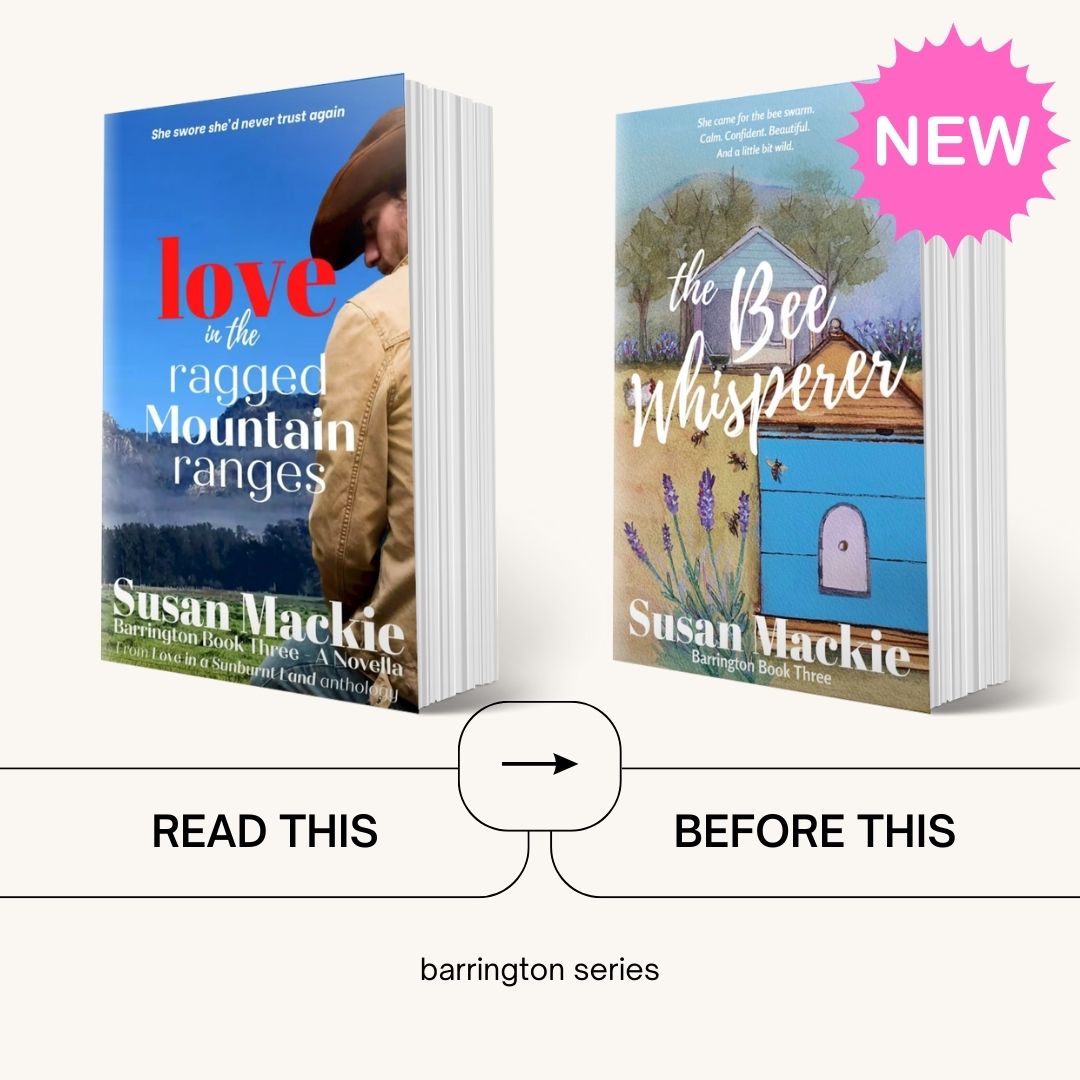 FREE Coffee is my Calling - Barrington Series Prequel
FREE short Prequel (12,000 words) to the entire Barrington Series when you sign up for the newsletter. Simply add it to your cart and check out.
Regular price
$0.00 USD
Sale price
$0.00 USD
Unit price
per
Sale
Sold out
Share
View full details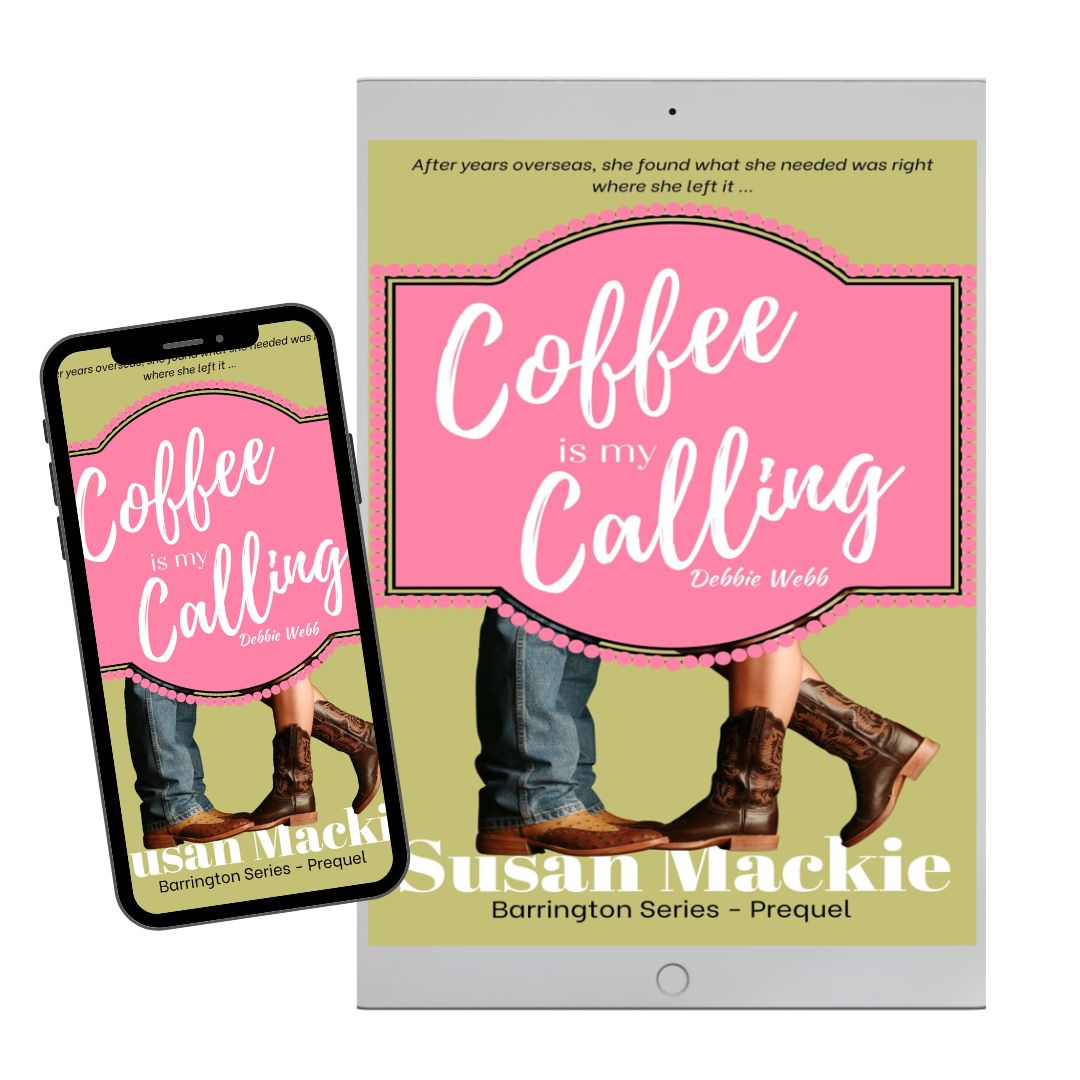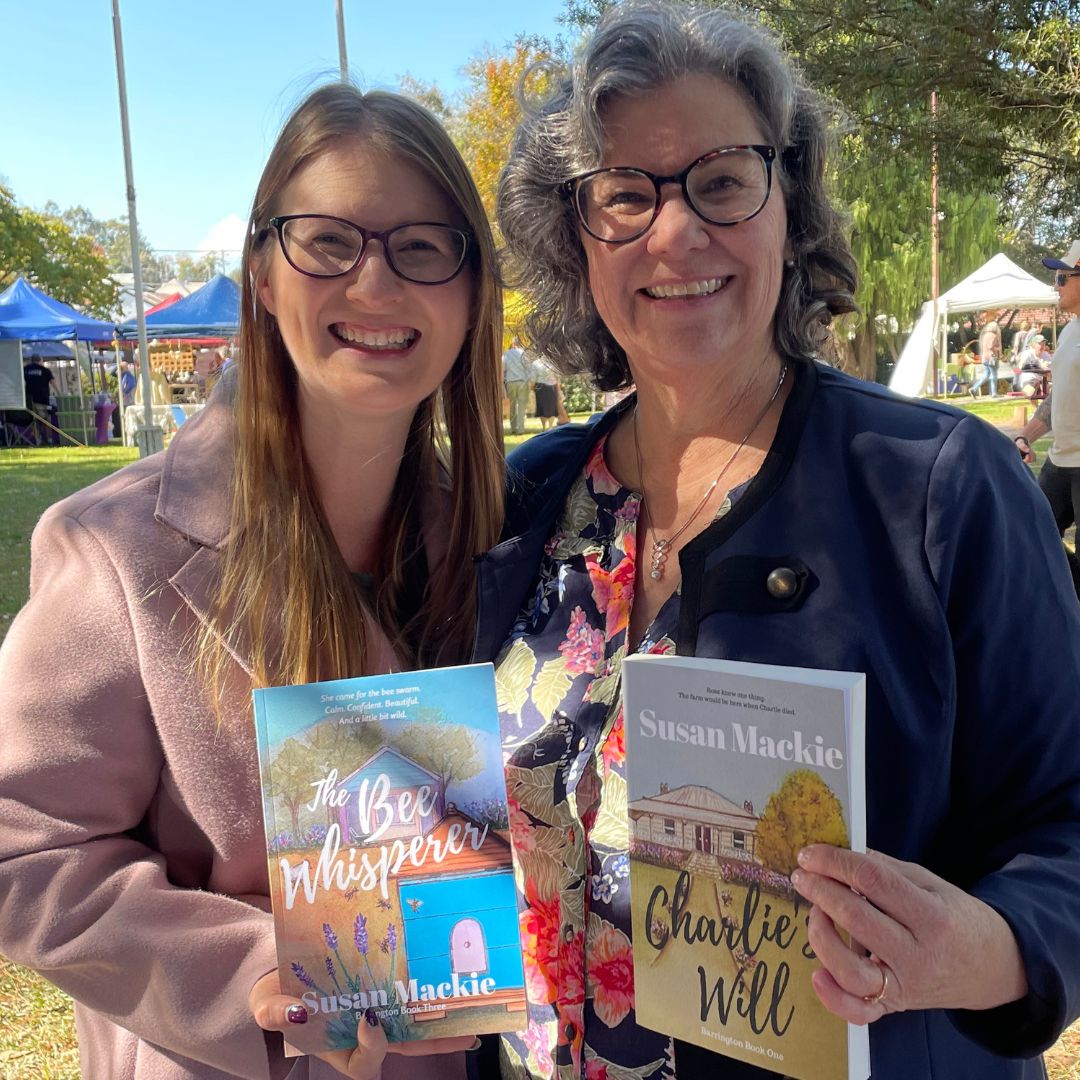 About the Author
A voracious reader, Susan dreamed of becoming a writer from the age of eight. Career advisors told her it wasn't a real thing and suggested journalism. So she became a journalist, then took a zig-zag path to publish her first book in 2020, via a varied career in publishing, marketing, tourism and small business. Susan even worked in State Government for a few years (but she doesn't talk about that much).
Nervous about the release of Charlie's Will, she told Bloke while sitting on the sofa one night, that she'd be happy if she sold fifty. Charlie's Will quickly reached Number One in its genre on Amazon - motivating Susan to crack on with more stories and take her writing seriously. Finally. Now Susan is a happy Indie Publisher and offers services to other writers (editing, formatting). She is also the publisher of the Love in a Sunburnt Land Anthology series, co-authored with four (quite brilliant) Aussie women.
Susan loves engaging with fellow authors and readers, and she discovered something she thought was kinda funny. A lot of authors tell her they're introverted. It's a writerly thing, apparently. But (and here's the funny bit), Susan isn't. Introverted. Not one bit. Not at all. Speaking and presenting at writers festivals, conferences and libraries is totally her thing.
So it's okay to send Susan a message, ask a question and chat on social media. She thrives on it and will always respond. Send her a photo of one of her books 'in the wild' and she'll share it. Everywhere.
Photo: With Melanie Hunter (reader/writer/reviewer) at the launch of The Bee Whisperer in May 2023 - in Gloucester (Barrington region).
Barrington Books