Regular price
$0.00 USD
Sale price
$0.00 USD
Unit price
per
Sale
Sold out
Share
A short (12,000 word) Prequel to the entire Barrington Series - set one year before the events of Charlie's Will (Book One). It's the story of Debbie Webb & Jamie Tait.
View full details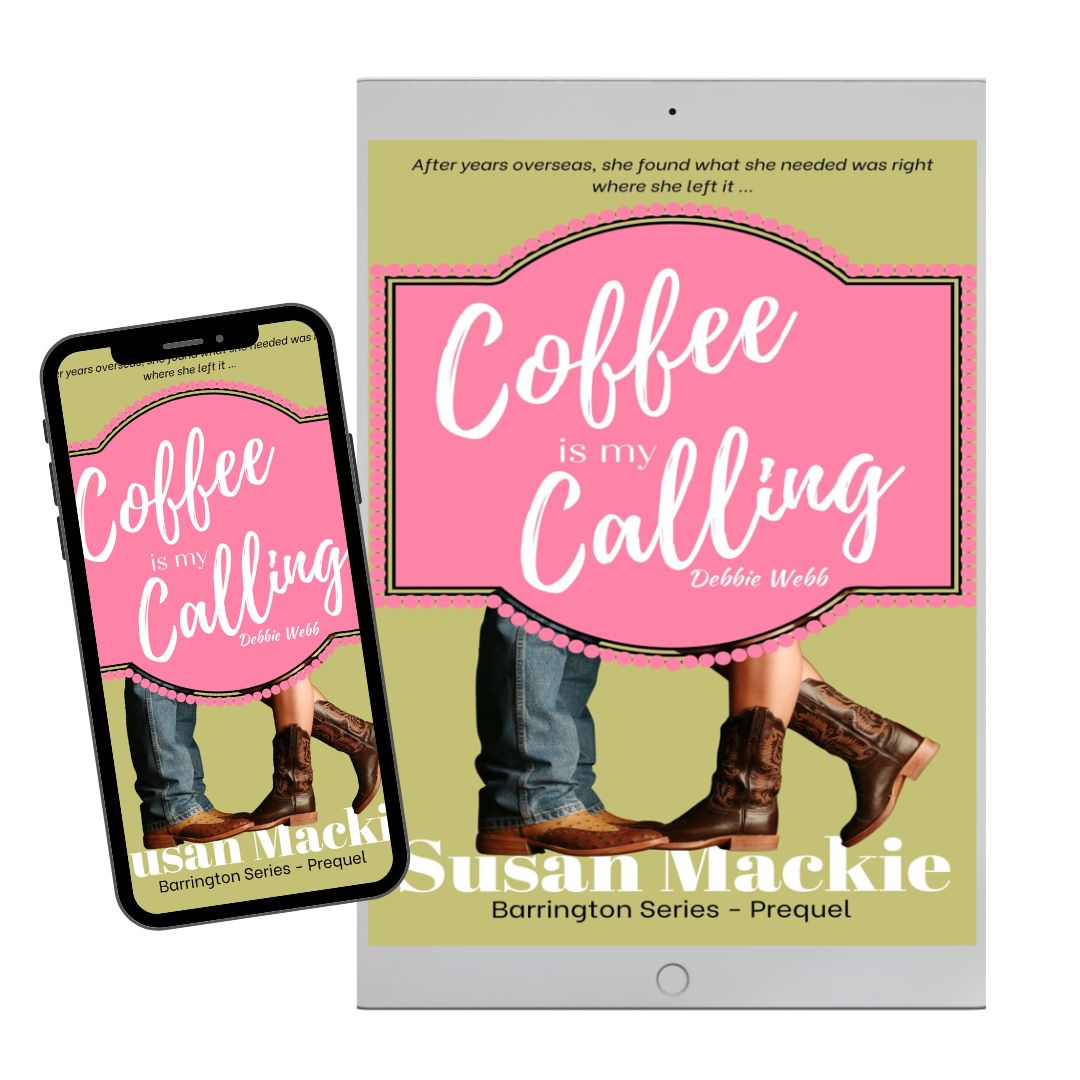 Setting the scene at Barrington
Love the strong, interesting characters set in the beautiful rural environment of Barrington.
Great story
I love all the Barrington books and this was absolutely delightful. Highly recommend!
What a beginner!!
This is my first time reading Susan Mackie, and it won't be my last. I was swept away with the story. I felt like I knew Debbie and Jaime, their descriptions were so life-like. Looking forward to spending time following their adventures.
So good ⭐️
I just finished reading it and I loved it 💕 Susan Mackie you are a star my friend ⭐️
Jamie & Debbie
Before Rose Gordon came home to Barrington in Book One (Charlie's Will) there was Debbie Webb and Jamie Tait.
Despite being High School sweethearts, Debbie left Barrington for university in Sydney, then London. She hasn't been home for five years.
Jamie stayed to work his family property, but he still has feelings for his first love. Now Debbie is back.
For a visit? Or will she stay?
Absolutely loved this small prequel about Debbie and Jamie. It was lovely to read how Debbie's coffee shop originally started and of course, to be back in Barrington. The story just made me smile 😊 - I cannot wait for the next installment! Another beautiful story 🌟🌟🌟🌟🌟